STEREOTEC nominated for the "Dimension 3" Award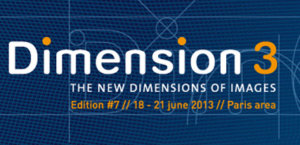 After winning the "Dimension 3" award for "Wickie And The Treasure Of The Gods" last year, STEREOTEC is back in the competition now. The 3D commercial "VW Beetle: Flower Power" has been nominated in the Special Format Category. The award ceremony will be held at the Dimension 3 Festival in France (June 18-21).
"VW Beetle: Flower Power" was realized by Stink London and Stillking Prague with Ivan Zacharias directing and senior stereographer Florian Maier. The commercial was shot with two Phantom Flex on a STEREOTEC Mid-Size Rig.